Enjoy your last lessons, free hours and warm feel-like-summer evenings, because the "blok" (Flemish word for exam period) is coming and so is STUDY360! This time 28 locations will participate, which makes this edition the biggest so far! In addition to the established spots, STUDY360 will be expanded with some fantastic new locations and places that are making their comeback. Let's not keep you in suspense any longer. Let's introduce all the locations! How about studying in Harry Potter style in the Nottebohmzaal, a view from the 11th floor of Nokia or at the same time doing some laundry in the Wasbar?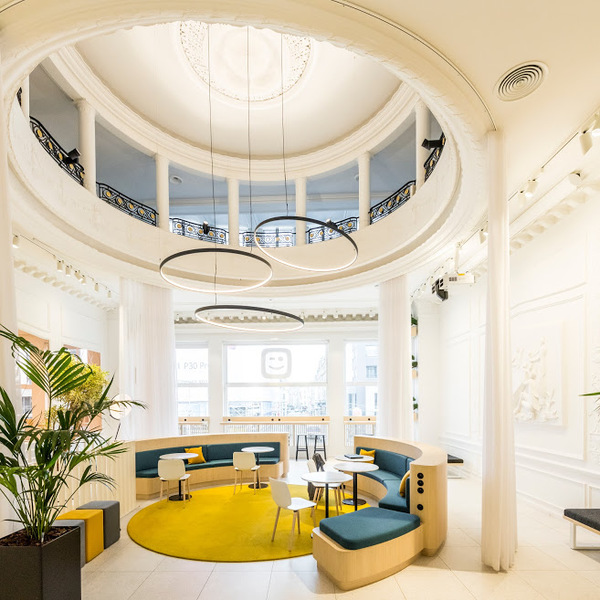 Aquafin: the perfect base for students of the "outdoor" campuses
Bockstael: discover the mysterious world of patents and intellectual property
Brouwerij De Koninck: a majestic hall in the middle of this beautiful city brewery
Bosuilstadion: studying with a view on the soccer field
Bourla: beautiful foyer on the first floor of this iconic building
Campus National: a loftlike location of Thomas More University of Applied Sciences
CEPA: an entire floor dedicated to your study sessions
deSingel: the foyer spaces from this iconic art institution
Federale Verzekering: the brand new business center Ant'Werk
GATE15: the acoustically closed space Tarmac
Kavka: an old school, converted into a vibrant youth centre
Letterenhuis: a peaceful reading room that houses the literary archives of Flanders
Level9: co-working space on the ninth floor with a view of the Rooseveltplaats
MAS: the eighth floor of the most famous Antwerp building, with a 360° view over the city
Mise en Place: quiet study areas in the middle of the student district
Nokia: a boardroom on the 11th floor with panoramic views over Central Station and the ZOO
Nottebohmzaal: the literary treasure house of the heritage library Erfgoedbibliotheek Hendrik Conscience - on the most beautiful square of Antwerp with the same name
PSA: meeting room with a view of the MAS
Ramada Plaza: quiet study areas in a luxury hotel
Rombit: dynamic IT company with a first-class location on the Meir
Scoutshuis: with relaxation area in the garden or on the roof terrace
SD Worx: a meeting room with a wide view of the Scheldt and Antwerp's "Island" ('t Eilandje)
Stadsmagazijn: in the attic of this historic and cultural building
Standaard Uitgeverij: between the books, with a view of the Scheldt
Stramien: a creative environment with a 360° view over the city and the park
Telenet: on the first floor of the beautiful flagship store
Urban City: a beautifully renovated building, with a phenomenal view of Antwerp's "Island" ('t Eilandje)
Wasbar: linking the useful to the necessary, washing while you are studying.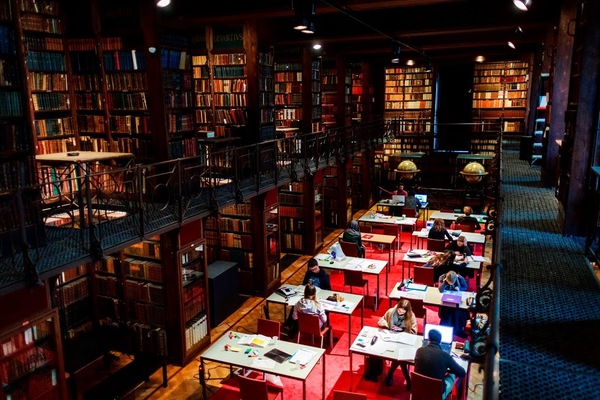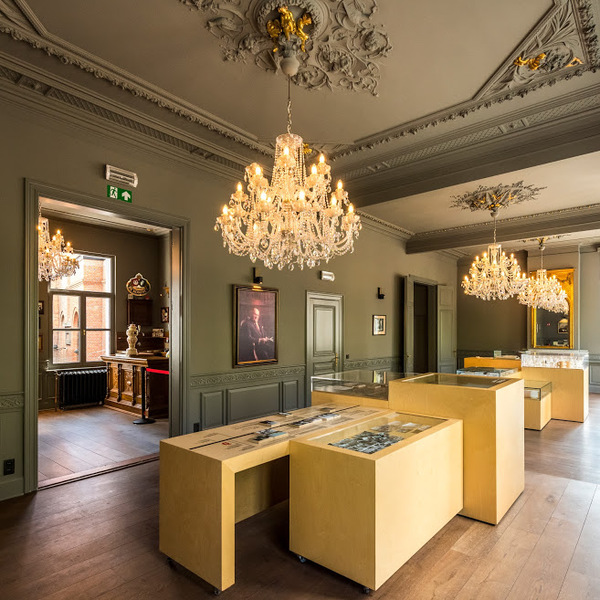 STUDY360, studying at unique locations in Antwerp
From 13 May to 28 June 2019 you can study in great places. The opening hours vary per location. So be sure to check the opening hours in advance so you wil not to stand in front of closed doors!
Check www.study360.be for opening hours and more information.