Don't speak Dutch? Not to worry! The Gate15 Culture Ambassadors have got you all covered.
This month we went looking for our favourite tips in every category the culture vouchers have to offer. Museums, movies, books, music or dance, you name it! We want to make sure everyone is aware of the great amount of culture Antwerp has to offer. Not to mention the humble price at which you can enjoy the following gems. If none of the tips below is your cup of tea, don't hesitate to consult our website for options that suit you better!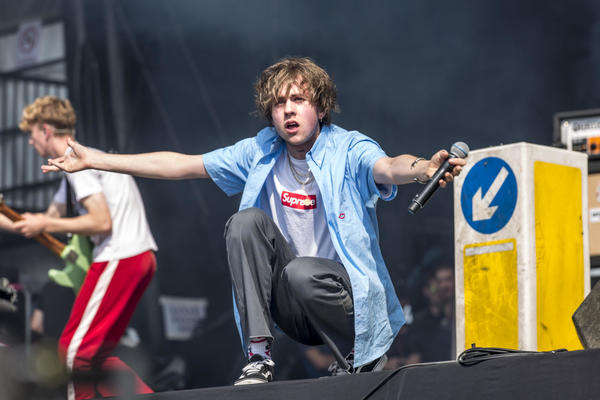 Jordan Cards, also known as Rat Boy, is completely ready to take over Trix this May. "Rat Bae" provides a delightful mixture of indiepop and hip hop that reminds audiences of the Beastie Boys, The Streets and The Wombats. Or, in other words, perfect tunes to jump around to. Fun fact: his looks match his music, as the British millennial looks as if he was plucked of the streets in London during the 70s.
Rat Boy performs on Tuesday 7/5 in Trix.
For the first time, choreographer Benjamin Millepied creates a full-length production, and this with the beautiful work by Johann Sebastian Bach. Therewith, Royal Ballet Flanders is bringing one of the most renowned contemporary ballet choreographers to Belgium.
Inspired by the complex rhythms of Bach, Millepied translates his beautiful music into a physical reality. The movement will be inspired by his own emotional reaction to the music. That means you have some beautiful music and a beautiful perfomance for the same price.
You can see Bach Studies from sun 19th May until sun 26th May in the Opera of Antwerp.
While you can find all the hotspots in Antwerp in the city guide for students by GATE15, the rest of Belgium might remain a mystery for you. But no worries, I (your friendly culture ambassador) can give you a hand. With a culture cheque for the library, you can rent out a magnificent book filled with the favourite places of fellow Belgians. The title of the book is Hidden Belgium and you might recognise the cover from its series called The 500 Hidden Secrets Of − a successful series on city and country guides. Let the words on the pages be your guide through this country!
You can rent out Hidden Belgium in a library near you.
As an exchange student, it's normal you want to discover the country that you're in. Belgium is one with a very long and interesting history. In Black, you will get to know this history, in an new and exciting way: by theatre. The play is in different languages (maybe in yours too), but will be subtitled above the stage. In that way everybody can follow and enjoy the performance in the magical and beautiful Bourlaschouwburg.
It is build on three different pieces in history: the exploitation of Congo, World War II and the terroristic attacks in Brussels. Every part has his own color: black, yellow and red. Why precisely these colors are chosen, is something you have to discover yourself.
Black is seen at 5th and 6th April in the Bourlaschouwburg, brought by Toneelhuis.
AM-BIG-YOU-US-LEGSICON (Museum)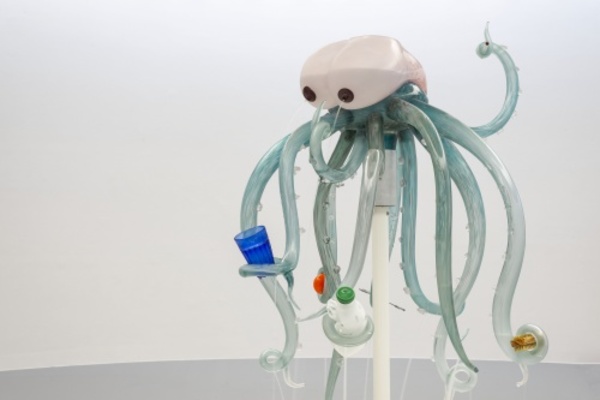 Not only am I a Culture Ambassador; I am also a student guard at the Museum of Contemporary Art here in Antwerp (M HKA), which mostly implies I know every single exhibition like the back of my head! AM-BIG-YOU-US-LEGSICON is the first big solo exhibition of Antwerp-based French artist Laure Prouvost, an incredible lady with a vast imagination and a peculiar fascination with squids. This exhibition is super weird (in a good way!), perfect Instagram material and has you wandering about the museum for hours.

You can visit AM-BIG-YOU-US-LEGSICON until Fri 19th May at MHKA.
David Zinman Conducts Tchaikovsky (Classical music)
Tchaikovsky, notoriously known for composing the Swan Lake and The Nutcracker, was also responsible for many other ground-breaking symphonies.
Symphony No. 6, which is what this concert in particular consists of, was the last symphony he wrote before he died. Because of a questionable French translation, people often label this piece as 'Tragic', the original Russian name however is actually closer to 'Passionate' or 'Emotional'. Performed by a large orchestra, accompanied by the great violinist Josef Špaček, conducted by David Zinman, this promises to be a fantastic experience you don't want to miss.
You can witness this upclose on Fri 3rd May at the Antwerp Symphony Orchestra.
Undoubtedly Alfred Hitchcock's most underrated movie, Topaz is a 1969 cold war thriller based on Leon Uris' novel of the same name. The movie takes you on a trip to Cuba in the year 1962. Robert Devereaux, a French intelligence agent, is tasked with uncovering secret information regarding the Russian missile sites. And that's interesting and suspenseful and all, but the movie gets especially juicy when Devereaux encounters his old flame, Juanita, who is now another man's mistress...

Topaz plays Thu 25th April at Cinema Zuid.
The GATE15 Culture Ambassadors that provided these tips are Camille, Orin, Anthar and Sophie.